Spine Surgery
At UCAS, our team of award-winning spine surgeons specializes in simple and complex spine surgeries and has performed over 5,000 spine procedures.
When a spinal condition can no longer be controlled with non-surgical treatment, we offer cutting edge, minimally invasive procedures that may be performed on an outpatient basis.
Conditions that can be surgically treated using our minimally invasive procedures include:
Cervical Spine (Neck) Disorders
Herniated Disc
Degenerative Disc Disease
Fractures
Spine Instability
Spinal Stenosis
Spinal Injuries
Spinal Tumors
Failed Back Syndrome
Neuropathy Pain/Neuropathy
Compression Fractures from Osteoporosis, Tumors or other Conditions
Same-day (Out-Patient) Spine Surgery
For select patients, our highly skilled surgeons and anesthesiologists are now able to perform minimally invasive spine procedures on an outpatient basis. This means the procedure can be done in our state-of-the-art surgery center and the patient can go home the same day to recover with no overnight stay at a hospital or inpatient rehabilitation facility.
Out-Patient Spine Procedures
ACDF (Anterior Cervical Discectomy and Fusion)
A herniated cervical disc can be removed through an anterior approach (meaning through the front of the neck). This allows for better access to the spine and serves to relieve spinal cord or nerve root pressure. This, in turn, alleviates corresponding pain, weakness, numbness and tingling. Discectomy simply refers to a form of surgical decompression. In addition, in order to stabilize the cervical segment, fusion surgery is usually done at the same time as the discectomy.
Cervical Disc Replacement
Cervical disc replacement, also known as total disc arthroplasty, is a surgical procedure that involves removing a damaged or degenerated cervical disc and replacing it with an artificial disc device. Using a disc replacement device preserves motion at the affected level. This may also protect against accelerated degeneration of the discs above and below the disc replacement.
Lumbar Microdiscectomy
Discectomy is surgery to remove lumbar (lower back) herniated disc material that is pressing on a nerve root or the spinal cord, resulting in pain and lack of function. Special surgical expertise allows our practice to do this procedure as a microdiscectomy, a less invasive procedure than standard discectomy. This procedure uses a special microscope to view the disc and nerves, allowing for an enhanced view. This less invasive procedure entails a smaller incision, and thus, less damage to surrounding tissue.
Lumbar Laminectomy
Laminectomy, also known as decompression surgery, is surgery that creates space by removing the lamina — the back part of the vertebra that covers the spinal canal. A laminectomy enlarges the spinal canal to relieve pressure on the spinal cord or nerves. During a laminectomy, bone spurs and ligaments that are pressing on nerves may be removed at the same time.
Spinal Cord Stimulators
A spinal cord stimulator, also known as a dorsal column stimulator, is a device used to exert pulsed electrical signals to the spinal cord to control chronic pain. The device is surgically placed under the skin to send a mild electric current to the spinal cord. A small wire carries the current from a pulse generator to the nerve fibers of the spinal cord. Pain is reduced because the electrical current interrupts the pain signal from reaching the brain.
Kyphoplasty
A kyphoplasty is used to treat patients who are suffering from trauma — most often fractures of the vertebrae. Surgeons insert a medical balloon into the spine that, when inflated, elevates the site of a vertebral fracture and returns pieces to a normal position. Kyphoplasty is intended to relieve pain associated with a fracture, stabilize the bone, and restore vertebrae height if the fracture is compressed.
---
Contact one of our spine surgeons to make an appointment to see if you are a candidate for out-patient spine surgery.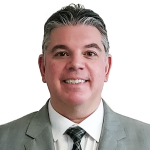 University Orthopaedic Associates
2 Worlds Fair Drive
Somerset, NJ 09973
732-537-0909
www.uoanj.com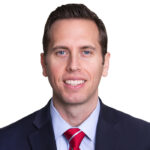 University Orthopaedic Associates
2 Worlds Fair Drive
Somerset, NJ 09973
732-537-0909
www.uoanj.com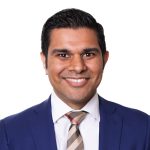 University Orthopaedic Associates
2 Worlds Fair Drive
Somerset, NJ 09973
732-537-0909
www.uoanj.com