Orthopedics
UCAS is a full-service orthopaedic surgery center equipped to perform all procedures, from arthroscopic surgery, to complex joint replacement and spine surgery.
Each one of our surgeons can perform general orthopaedic procedures, as well as a subspecialty area such as:
Sports medicine
Joint replacement
Spine
Hand and upper extremity
Foot and ankle
Trauma
Same Day Procedures for Complex Joint Replacement and Spine Surgery
UCAS is one of few facilities in New Jersey to perform complex joint replacement and spine surgery on an outpatient basis. This means our patients can go home the same day as surgery with no overnight hospital stay or inpatient rehabilitation. Our surgeons specialize in minimally invasive techniques which result in fewer complications and faster recovery.
Learn more about same-day joint replacement surgery
Learn more about same-day spine surgery
Recipient in both 2016 and 2017 of two Gold Seals of Approval® for Orthopedic Certification from The Joint Commission for same-day hip and knee replacement procedures.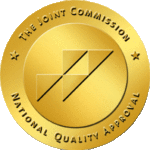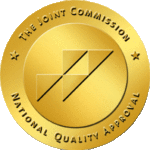 Anesthesiology Team
Our anesthesiology team provides superior pain management and is at the forefront of care in the area of ultrasound-guided peripheral nerve blocks and catheters. They are specially trained in managing pain for complex procedures during and after surgery, and equally as important, when the patient returns home.
---
Meet Our Sugeons